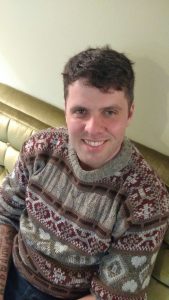 The Welsh branch of the Dry Stone Walling Association is trialing a new initiative to help British veterans and the unemployed. The twelve month initiative will provide one free place per taster weekend to a former Armed Forces member plus anyone who is currently unemployed (two free places on each taster course).
Chairman John Pasztor explained "the aim of this initiative is to recognise and thank former veterans for their service". The Welsh branch also aims to promote the craft to those not currently in employment. The first to take up this offer is Tomos Owen (Teg) of Abercynon . Tomos contacted the branch and explained that "I have done a bit of dry stone walling through volunteering with a Cardiff based group. This course will enable me to improve my future prospects".
Secretary and instructor Brian Lock said "I am looking forward to seeing Tomos on the April course held in the Brecon Beacons". The two day taster course will show participants how to strip out an existing wall, prepare footings and build first and second lifts back into the wall. The branch will report back on Teg's experience and the other participants activities.